26 Cabinets  •  Counters  •  Backsplash
Blue Cabinets
White Quartz Countertops
Geometric Backsplash
With a new baby at home, Josh's Deep Cove kitchen was impractical and out of style. In under two weeks, we transformed this dark, dated space into a West Coast work of art.
When Josh asked us to help him bring his kitchen into the twenty first century, we saw the potential immediately. With a few smart hardware choices, and some sea-side colour inspiration, the family was able to completely transform their kitchen and living areas, just in time for the holidays.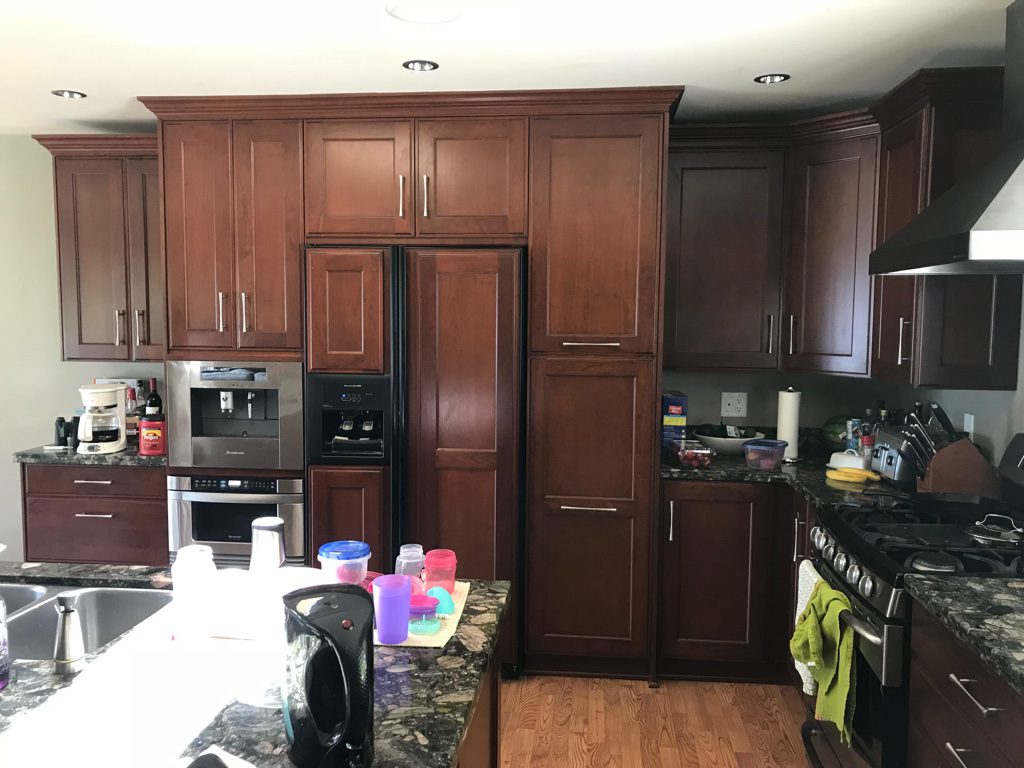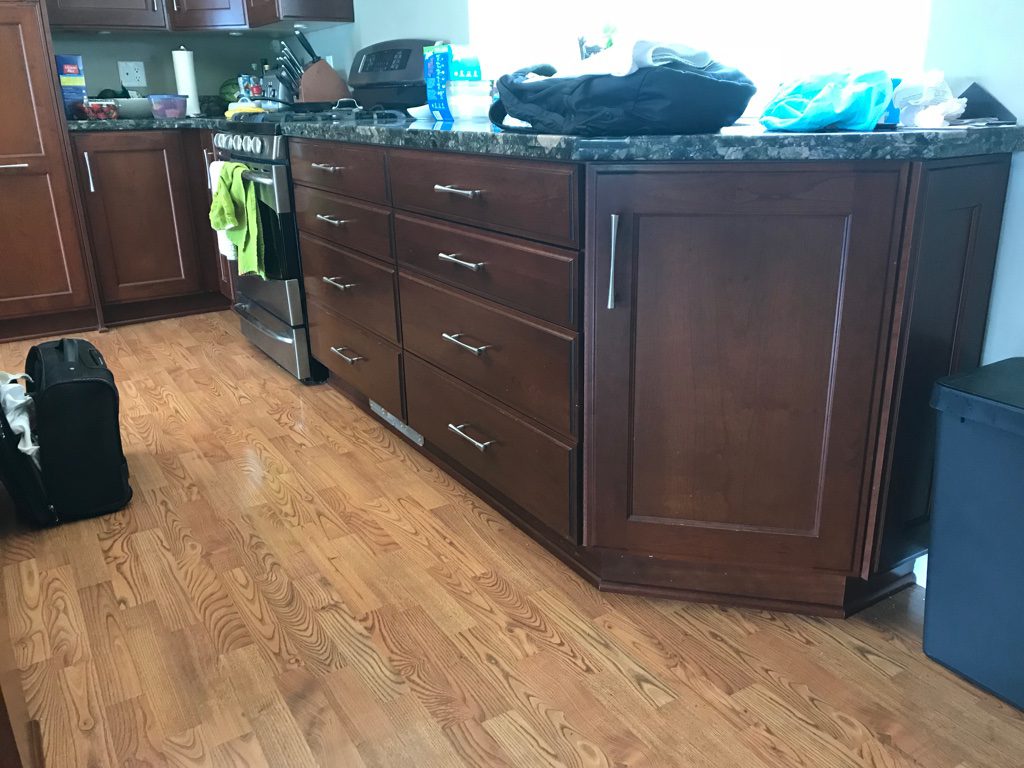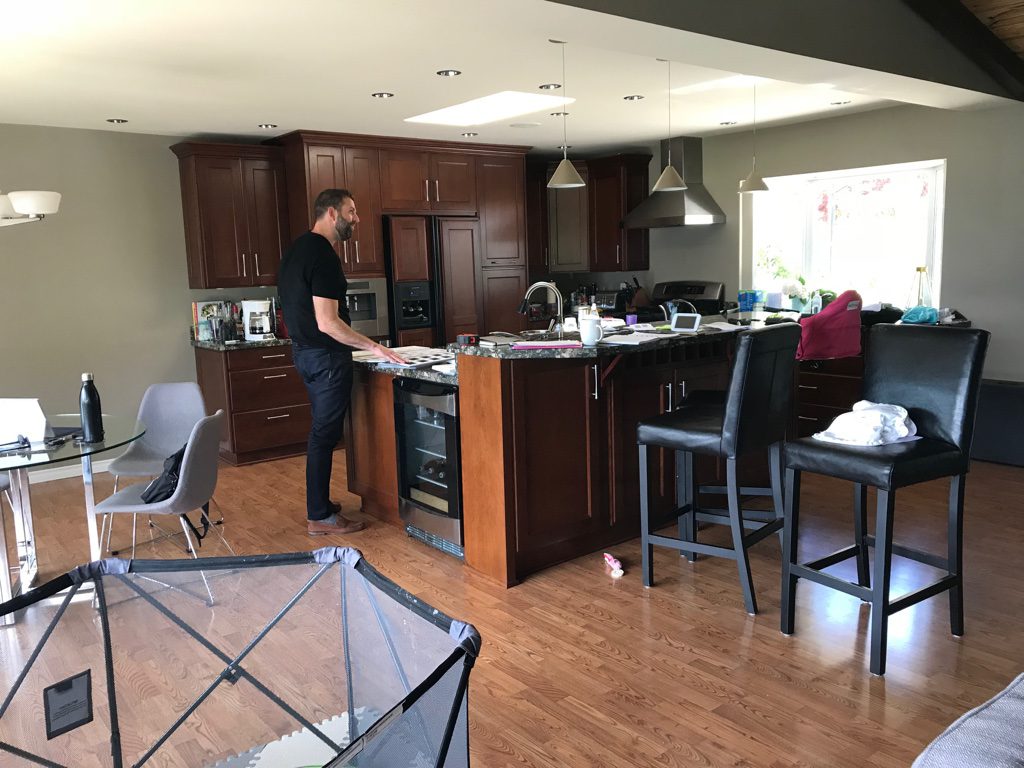 [cwp_hq_et_pb_baslider src="https://www.cabinetpaintingvancouver.com/wp-content/uploads/2019/02/beautifulbluekitchen-after.jpg" src2="https://www.cabinetpaintingvancouver.com/wp-content/uploads/2019/02/beatifulbluekitchen-before.jpg" alt="After" alt2="Before " before_label="After" after_label="Before" slide_on_hover="on" overlay_color="rgba(0,0,0,0.5)" force_fullwidth="off" _builder_version="3.19.9″ label_text_font_size_tablet="51″ label_text_line_height_tablet="2″ _i="0″ _address="2.2.0.0″ /]
Before and After: What a difference!
Photographs by Josh & Jon Milstein
Josh's dream kitchen included a one-level island, new countertops, and a glossy white backsplash in a fun geometric print. A fresh coat of paint blue helped bring these dated cabinets to life, while some updated furniture and a modern kitchen faucet helped seal the deal.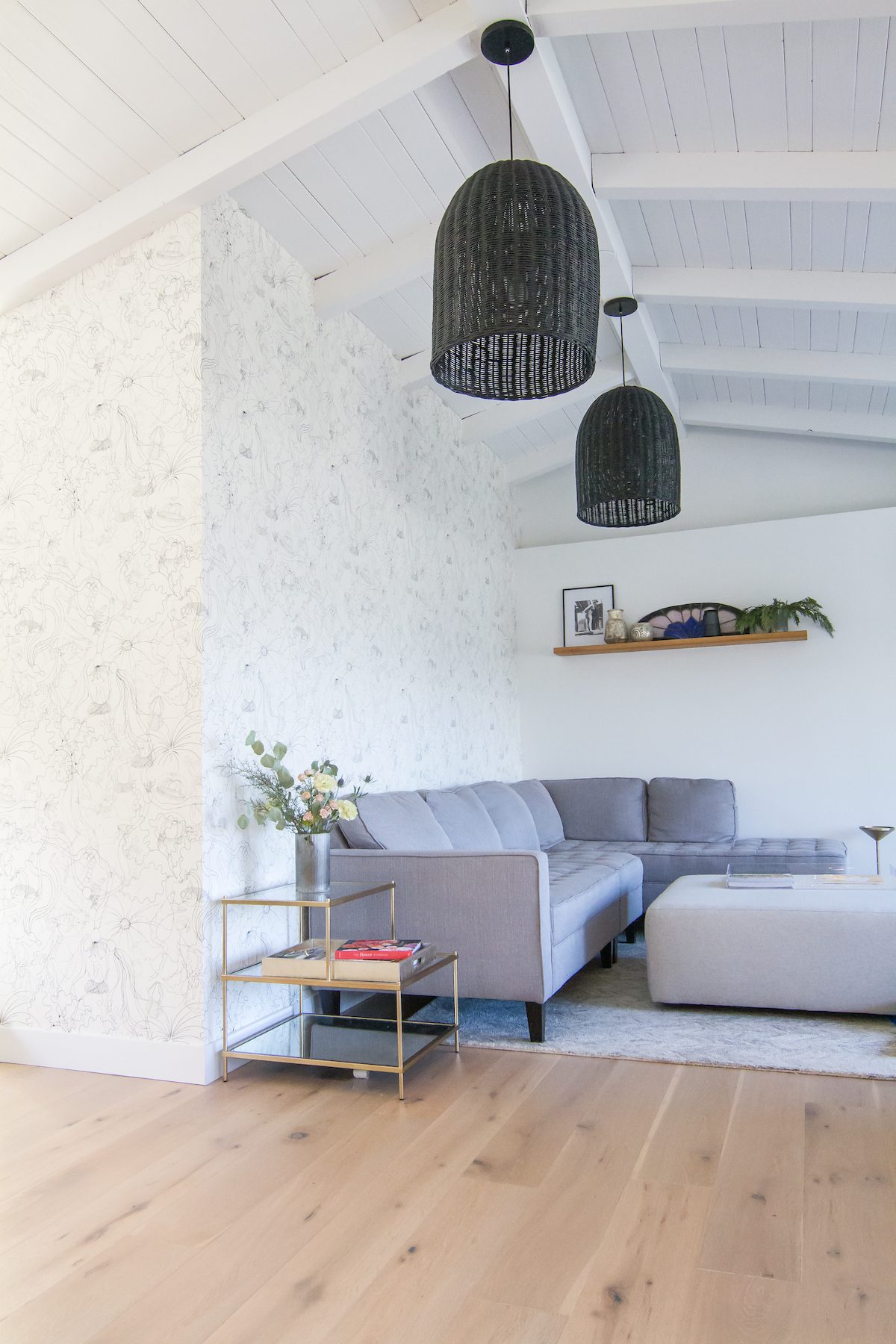 "We had an excellent experience with the team at Cabinet Painting Vancouver. They all had great attitudes from start to finish, kept on budget, completed the work on time, and our newly painted cabinets turned out beautifully."
When all was said and done, our crew couldn't agree more: this was our biggest transformation yet!